Created as an offshoot of the Qualitaly brand, from which it also takes inspiration, the La Carne brand represents all that matters in the meat sector: quality.
Today, the task is primarily to select cuts of fresh or frozen beef, from among the best European varieties, coming from carefully selected suppliers that are able to guarantee "tailor-made" service, to satisfy even our customers' most diverse needs. Completing the range is our line of gourmet burgers.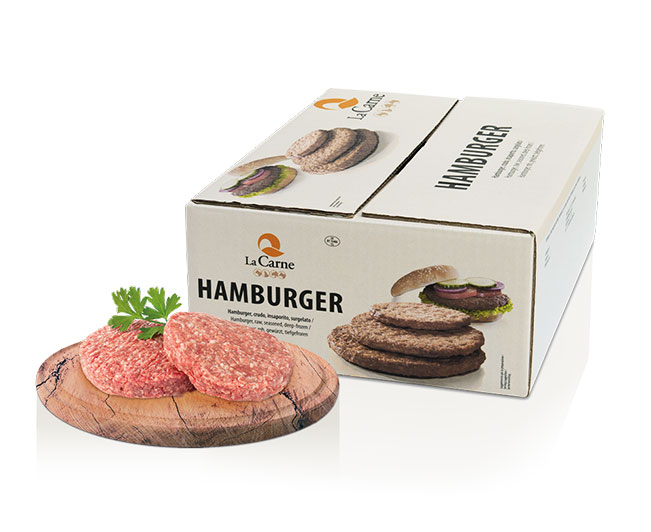 Today burgers play a central role in kitchens and restaurants. CIC, with the La Carne brand, offers burgers of prime meats in various dimensions: from Chianina beef to that of Piedmontese cattle, from buffalo to U.S. black angus, from Jamon Iberico to wagyu beef, up to Argentine angus. A range of products, to turn an average hamburger into a Top Burger!